Promotion to VP
At the end of June I was promoted to VP of Engineering over Inside Real Estate's core platform. It marked the end of my time building the Marketplace suite with net new products. Now my focus is on building and iterating on a much larger platform. My mindset has to shift. Instead of quickly iterating to find product market fit, I need to consider a large user base. There is weight to a decision that impacts hundreds of thousands of real estate agents. We need to deliver improvements and new features, but we need the platform to be stable. It's a new responsibility that I am learning the nuances of.
I plan to apply my learnings during my time as an Engineering leader to deliver success in this new role:
Remove friction from the deployment process. This allows engineers to focus on writing code.
Use a feature flag process decreasing the likelihood of introducing critical bugs.
Create processes for ongoing learning and development.
My strategy is to make my daily tasks redundant so that I can focus on higher leverage items for the whole company. I'm still exploring the best way to accomplish this and which areas to focus on first.
Forth of July Weekend
We've had a tradition the past 4 years of floating down the Green River every 4th of July. The long weekend makes it easy to spend a few nights outdoors with friends without gouging our PTO. The trip is a pleasant mental reset. It's time away from the hustle and productivity. An opportunity to look at trees and water instead of phone and laptop screens. I'm reminded I need to prioritize spending time outside. Grounding myself in nature dramatically improves my mental health.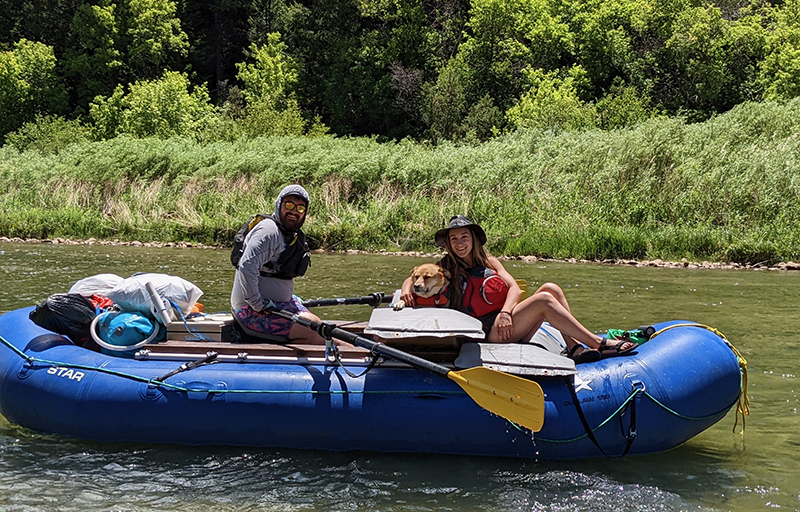 Unfortunately we found an abundance of ants at our campsite. This can happen when campers aren't removing and containing micro trash. Left over food and perishables draw hoards of the little buggers. I'm an advocate for people to spend more time outdoors. But those of us introducing our friends to mother nature need to be educating. We all need to be leaving the campsites as we found them. I, too, need to continue to educate myself to improve my relationship the the environment.
Wedding Season
We attended 2 more weddings (out of a total 6 for this year). Growing up, I never looked forward to weddings. This has changed significantly as we've entered a time of our lives where all our friends are tying the knot. What used to be a boring few hours and the same DJ playlist has become evenings full of gratitude and delight. Witnessing our friend's relationships grow, from dating to the alter, has shifted my perspective. My favorite part of weddings used to be the open bar and the dance floor. Now I look forward to the couple saying their own vows, and the wedding speeches of the wedding party. I'm thankful I have developed such close friendships. I am thrilled those friends have found love and happiness in their lives.
Bonus points to the last two weddings for taking place in locations that are near and dear to my heart: Missoula, MT, and Solitude Mountain Resort.
Snake River
I wrapped up July by attending a Bachelor party for a good friend of mine up near Jackson, WY. This party was the opposite of the "Hangover"-styled Bachelor parties that pummel the streets of Las Vegas. We spent our time in a beautiful cabin with our activities culminating in a float down the Snake River. It was a stretch of river I had never floated before, and I can't wait to have the opportunity to float his stretch again. The rapids were thrilling but without a terrible fear of consequence. We even swam through "Kahuna" in our life jackets. 10/10 would recommend.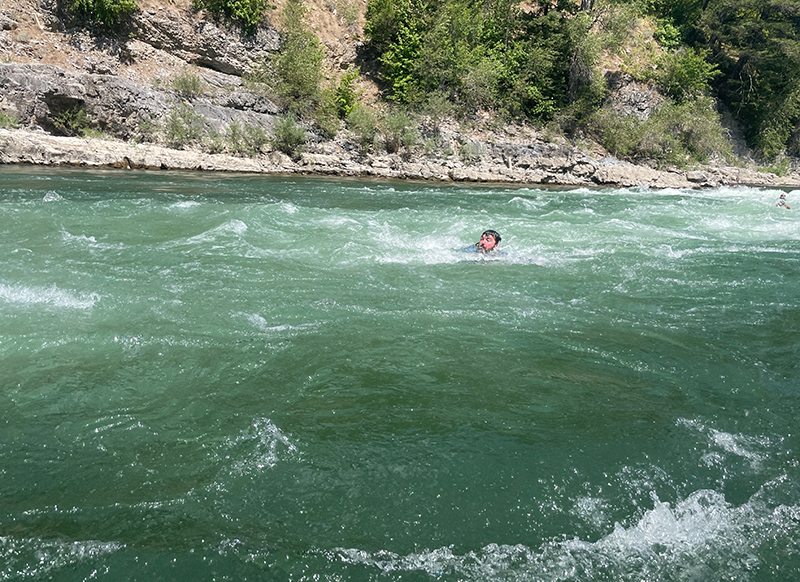 Going forward
I want to build momentum in my writing habit and recaps such as these give me an easy jumping off point. I've made a commitment with myself to write these every month for awhile to see how it helps my creative brain. If you've taken the time to read through this, I appreciate you spending the time to do so. I'm writing to keep my creative mind active as well as learn what I want to be writing about and sharing with the world. If there's something you would like me to write about, please reach out and let me know. And if I don't post until then -- See you all at the end of August.